Adams Musical Instruments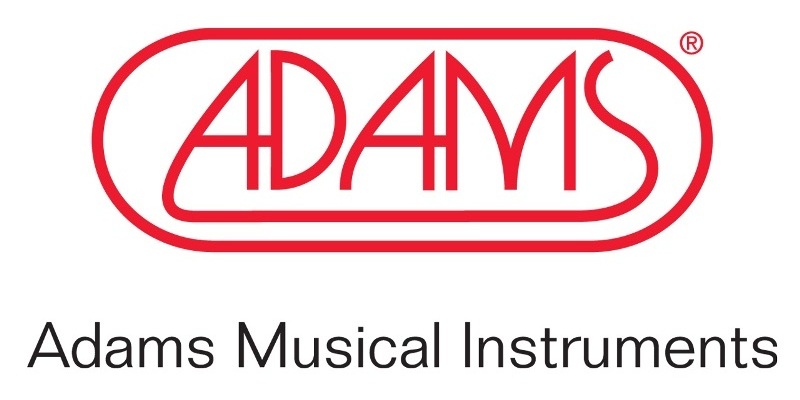 Adams Musical Instruments was founded by Andre Adams who first started repairing brass instruments in 1970.  Adams has made a footprint in concert, classical and orchestral music scenes through its partnerships with professional musicians, artists and universities.  Adams is based in the Netherlands and is comprised of three major divisions.  Adams Brass makes the following instruments; Cornet, Trumpet, Flugelhorn, Euphonium and the Tuba.  The Concert Percussion division makes Timpani, Xylophones, Concert Bass drums, Mallets, Marimbas, Vibraphones, Chimes, and Glockenspiel among other accessories.  Finally the Drumworld by Adams makes complete drum kits as well as sells other popular brand names.
Adams Concert Percussion
Adams is one of the most popular manufacturers of drums for use in concert percussion.  This is especially the case for timpani and concert bass drums.  Adams makes 8 different types of timpani including Philharmonic, Schellar, Baroque, Symphonic, Professional, Revolution and Universal.  The concert bass drums made by Adams are made with Mahogany shells and feature Remo Fiberskyn III heads.  These drums also include fully tiltable drum carts with wheels.  Adams marimbas are also very popular and feature many custom artist variations.
Adams Drums (Drumworld)
Adams Drumworld features both drum shells and kits made by Adams as well as other popular drum brand manufacturers.  Among these include Mapex, PDP, Pearl, Premier, Sonor, Tama and Vogue.  Adams drum kit models include the 4000, 6000, 7000 and 8000 with varying colors and configurations.  Adams also makes over 10 variations of the 8000 model snare drum.  Along with drums, Adams also makes various hardware components including cymbal booms and other hardware.
Adams Drum Review
Adams is world class for sound and finish in both concert percussion and drum kits.  However with the drums sets the edges of the toms and bass are not as nicely finished as the seams.  Tom mounting is also an issue and after some time Adams toms can become unstable and move during play.  From a price standpoint Adams drum kits are moderately to low priced and are considered an off-brand by some drummers.  The concert percussion drums however are on the very high end and priced to to match the extremely high sound quality and finish.
For more information on Adams Musical Instruments Click Here.