Craigslist is a wonderful place to find used drums for sale at low prices. This includes rare and vintage drum sets along with more modern drums, percussion and accessories. This includes popular brands such as Ludwig, Truth, GMS, C&C, DW, Rogers, SJC, Gretsch, Fibes, North, Ayotte, Roland, Spaun and more.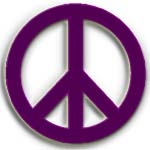 About Craigslist: A Brief History
Craigslist was launched in 1995 as a simple project by founder Craig Newmark. Its original intent was to be an email list for friends focused on the SF Bay Area. Word of mouth grew the list and eventually a website was launched. Craigslist was officially incorporated in 1999. The popularity of Craigslist grew and today, the website has sections in over 570 cities across 50 countries. It is one of the top 100 most popular sites on the internet and still maintains a minimal staff of less than 100.
Craigslist Drummer
Craigslist is a great place to find talented drummers. There are dozens of ads for drummers in the musicians classifieds section.
Drum Set Accessories
Craigslist is also a great place to find cheap drum set accessories including drum mics and drum risers, among other items.
Cocktail Drum Sets on Craigslist & Hang Drums
Variations from the modern drum set are common and include cocktail drums sets. There are a more portable version of a full kit that still provides a comparable amount of percussive variance.
Hang drums have also become popular which feature two deep drawn, nitrided steel sheets that are attached together. These drums are played with the hands to create warmer tonality. The hang drum is similar to a talking drum in that it can change pitch.
Top drum sets searched for on Craigslist
Displayed below are the most popular drum brands searched for on Craigslist.
| | |
| --- | --- |
| Ludwig Drums | DW Drums |
| Truth Drums | SJC Drums |
| GMS Drums | Gretsch Drums |
| C&C Drums | Fibes Drums |
| North Drums | Ayotte Drums |
| Roland Drums | Spaun Drums |
Have anything to add to this brief overview of drums and percussion on Craigslist? Let us know in the comments section below.